About The Team at JDC Financial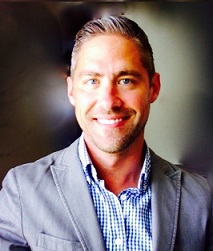 We have been providing advice on creating and protecting wealth in the KW area since 2002.
We are a valuable source of advice and guidance into the confusing world of investments, insurance, mortgages and banking.
For all your financial planning needs, feel free to contact us for a no obligation consultation.
Process
When comparing advisors it can be very confusing as to who offers what, and what do they actually do for the client. Simply put, I put financial plans together that assist you, the client, in reaching both your short-term and long-term goals. The plan and ongoing advice focus not only on creating wealth, but protecting it.
So what does that mean? When consulting a client, I like to follow a standardized process.
1. Clarify your present situation by collecting and assessing all relevant financial information.
2. Determine where you would like to be in the future by identifying your personal goals and objective.
3. Identify financial problems which create barriers to your financial independence.
3. Provide written recommendations and an action plan for you to follow.
4. Implement the right strategies to help you achieve you goals and objectives.
5. Periodically review and reassess the plan.
These plans usually provide tactical advice in three main areas:
Investment Management
Examples:
When can I retire and with how much?
Are my investments appropriate and positioned for growth?
How much do I need to save monthly/annually for both long and short term goals?
How much should we be setting aside for our children's education?
Risk Management
We go through all risks you are exposed to on a daily basis, illustrate how we can protect your plan/family from them. Next identify solutions for the risks that are priorities for you. For example, what happens if the main income earner dies early or is injured and loses their income... or what if a family member gets critically ill? I will show you how to implement solutions to protect you (and your family) financially from these disasters.
Debt Management
Most people are unaware that the two biggest expenditures you have on a yearly basis are income taxes and interest on various debts. So I take a look at your various debts (mortgage/credit cards/car loan etc.) to verify that everything is at the lowest possible interest rates. By going through this process, we can often increase your monthly cash flow, which will in turn, allow you to achieve your financial goals quicker.
When communicating with clients, I keep everything simple and easy to understand as possible, while navigating the client through the myriad of the financial products available to Canadians.
Testimonials
Thanks again for last night, we were so lucky to have found you. Amazing work!! - KT

Thanks so much for meeting with me today, for the great life chat and the financial advice!I appreciate your non-judgment of my currently messy financial situation! - SH

I have been boasting about the ROR on my investments#### who is a very good friend wonders if you might be able to work some magic for him? -JC You are awesome! - BL